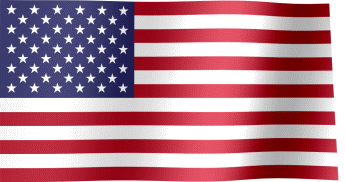 United States
/
Z-FullMedix: Hearing Aids
/ HearingMaxi
Mini rechargeable hearing aid, HearingMaxi



General Characteristics: Mini rechargeable hearing aid, HearingMaxi

Full Medix puts at your fingertips the product HearingUltra, is a mini hearing device type ITE, Inside The Ear. It is lightweight, comfortable, rechargeable and invisible to wear for a long time without pain.
Anti-shock, fall and easy to use design.
Made from ABC of good quality, safe and non-toxic.
It can greatly reduce noise and provide clearer sound quality.
Suitable for seniors and people with hearing loss, it helps to hear the outside sound again, and regain confidence.
It contains a recharge case, to recharge the device anywhere and anytime.
With 300 mAh charging box, portable travel, charging anytime, anywhere. The headset can be charged 4-5 times
7,50MAh for single device.
Maximum OSPL90: =118dB + 3dB
High-frequency average SOPL90: 103dB + 4dB
Max Output (DB): =110dB
Max Gain (DB): 30dB±5dB
Input Noise (DB): =30dB
Frequency Range (Hz): 200Hz-4000Hz
Total Harmonic Distort: =10%
Battery charge box: Charge product 4-5 times
Battery Type: Bulit in Recharge lithium battery
Working standard time: About 35Hours
Battery charge full: 2Hours
Sound adjustable: Smart touch
Material: ABS
Color: Black&White
Size: N.W.:3.3g, G.W. :140g, Color box size:12.5*9.5*4cm, Carton size: 51.5*48*23.2cm
Packing: 2pcs/box,100pcs/carton,14.2KG/CTN
Certification: CE, FDA
Accessories: item*2pcs, charge case*1, earplug*10pcs, user manual*1, USB cable*1pcs, Brush*1, etc.

Product Applications: Mini rechargeable hearing aid, HearingMaxi

HearingMaxi Is suitable for the elderly and people with hearing loss.

Warranty: Mini rechargeable hearing aid, HearingMaxi

HearingMaxi has 1 year warranty subject to VentDepot clauses.