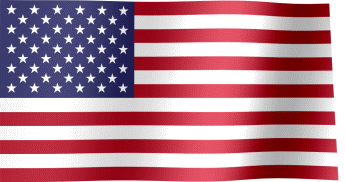 United States
/
Heaters: Wall mount fully recessed, semi-recessed or surface mounted
/ 3340 Series Heavy Duty Wall Heater Color Brown
Built-in heater, 3340 Series Heavy Duty Wall Heater Color Brown



General Characteristics: Built-in heater, 3340 Series Heavy Duty Wall Heater Color Brown

Dual vane axial fan blades.
Lockable disconnect switch.
Automatic purge.
Manual reset thermal limit.
Low voltage control.
Steel block fin elements
Optional built in thermostat with 40° - 110°F range.
Heavy duty 18 ga. powder coated grille.
Extruded aluminum trim frame, no visible screws.
4" Surface mounting frame included (3340EX32).
Rough in dimensions 30-1/2 in wide x 19-1/2 in high x 4" deep.
When ordered without thermostat, terminal block included for field connection of remote low voltage single stage thermostat.
Optional BMS relay requires field supplied 24V source.
Optional 2" semi recess frame available (3340EX16).
Made in U.S.A.

Product Applications: Built-in heater, 3340 Series Heavy Duty Wall Heater Color Brown

Furnish and install heavy-duty forced air wall heaters, where specified. The heaters shall be constructed of a heavy 18 gauge steel housing with an extruded Aluminum frame. The rough-in dimensions are 30 ½" Wide x 19 ½" High x 4" Deep. The units shall be available in ratings of 6000, 8000, & 9600 watts at 208 volt (1 or 3Ø), 240 volt (1 or 3Ø), 277 volt (1Ø), & 480 volt (1 or 3Ø).
The heaters shall have (2) low-speed 600 RPM, 4-pole motors which drives vane axial blowers to deliver a quiet 350 CFM of down flow air. The two heating elements shall be of the sealed tubular type with large, parallel steel fins for quick heat transfer. Units shall have as a standard, a manual reset thermal overload cut-off for added safety, fan delay switch, and manual disconnect switch.
Optional built-in tamper proof thermostat which shall be calibrated to provide a range of 0°F. to 110°F. An optional 24 volt control relay* shall be installed for control from building management system (BMS). Optional accessory shall include a semi-recess mounting adapter and a 16 gauge heavy duty grille. All heaters shall be listed by ETL.

Warranty: Built-in heater, 3340 Series Heavy Duty Wall Heater Color Brown

Manufacturer's Limited Warranty: 1 Year.