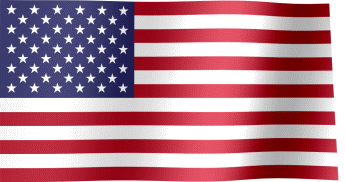 United States
/
Heaters: Wall Mount Non Recessed
/ UH Series With Wall and Ceiling Bracket
Wall Mounted Heater, UH Series With Wall and Ceiling Bracket



General Characteristics: Wall Mounted Heater, UH Series With Wall and Ceiling Bracket

Heavy gauge welded steel cabinet with powder coated finish and control compartment
with a hinged and latched access door, simplifying wiring installation and Maintenance
Circular copper clad steel sheath element with continuously brazed steel fins formed to
match the air delivery pattern of the fan Blade
All units come equipped with automatic resetting type limit controls to de-energize the
heater should an over-temperature situation occur
Totally enclosed, single phase, permanently lubricated, thermally protected motors with unit bearings on 3 KW - 10 KW models and sleeve bearings on 12.5 KW - 48 KW models - mounted with rubber insulators to minimize vibration and noise. Fan assembly enclosed by a heavy gauge, close spaced, chrome plated wire guard
Louvers are individually adjustable for directional control of air flow and the entire assembly can be repositioned in the field from down flow to up flow or left / right directional air flow
20 KW through 48 KW units and all 480V have built in 24 Volt transformer for low voltaje remote thermostat application. 25 KW through 48 KW models available in 2-stage on special order (consult factory)
Unit Heaters can be mounted with the motor shaft from horizontal to downward at 45°
off horizontal. Pre-drilled holes and installed threaded nuts provided to allow hanging by
threaded rods - 1/4" for units up to 15 KW and 5/16" for 20 KW units and larger.
Optional wall / ceiling mounting brackets are available for all units
Wall / Ceiling Bracket

Product Applications: Wall Mounted Heater, UH Series With Wall and Ceiling Bracket

Recommended for all industrial, commercial, and residential.
For indoor and outdoor use.


Warranty: Wall Mounted Heater, UH Series With Wall and Ceiling Bracket

Manufacturer's Limited Warranty: 1 Year.